SCHOOL OF ENGINEERING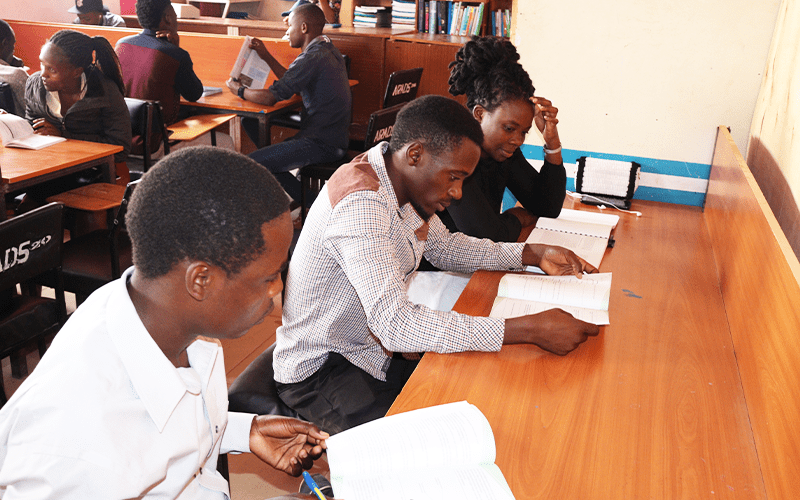 AIRADS
Library
SCHOOL OF BEAUTY
& HAIR DRESSING
We Offer Competency
Based Education
through TVETA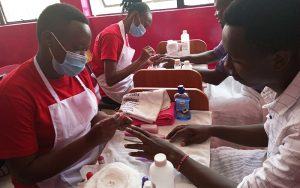 AIRADS COLLEGE
Inter- Campus
Sports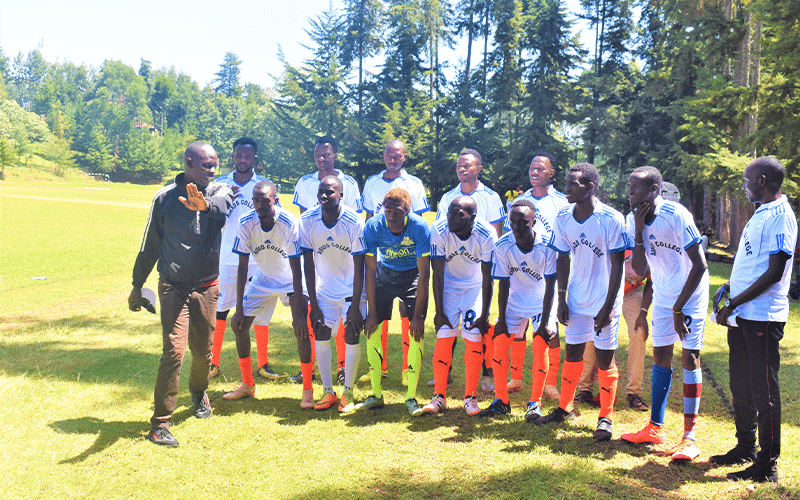 WELCOME MESSAGE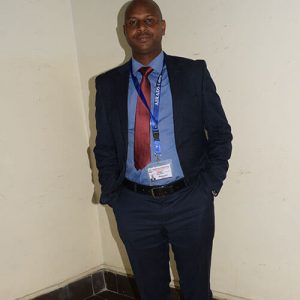 Welcome to AIRADS  College a national TVET technical training college,  We are the best college registered and licensed by TVETA, a Centre of Excellence where Quality is nurtured. We focus on Technical vocational Education and training TVET- TVET education worldwide is seen as a tool that empowers trainees with practical skills , Read more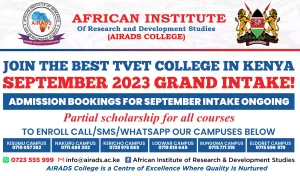 AIRADS College invites you to September 2023 Intake.All our courses have been accredited and approved by the Ministry of Education & TVETA. To apply for a course,Click here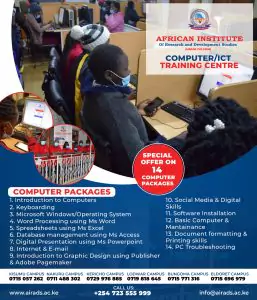 Computer packages are the basic skills on learning a computer..AIRADS College is the best college to offer 14 computer packages and advanced packages that are aimed advancing your career.Join us for the special offer for the computer packages across our Campuses.Read More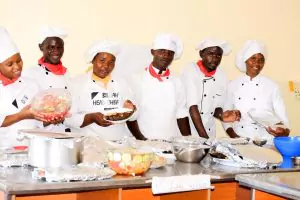 African Institute of research and Development studies-AIRADS College invites you for to pursue a course in Hospitality and accommodation department. Get yourself a TVET Driven course that equips you with necessary skills.We have various courses and short course in this department. For more,click here
ADMISSIONS
Our intake includes:
OUR SCHOOLS
APPLICATION PROCEDURE
TO APPLY FOR OUR ONGOING INTAKE:
Call/SMS/WhatsApp, to any of the following admissions lines.
1. KERICHO Town Campus- 0729-976-885,
2. NAKURU City Campus – 0711-488-302,
3. LODWAR Town Campus – 0719-818-645
4. BUNGOMA Town Campus- 0715-771-316,
5. KISUMU City Campus- 0715-505-262,
6. ELDORET Town Campus-0715-696-979,
For instructions, click the button below ;
Call us on
0723555999
LIVE SESSIONS EVERY MONTH
Our Top Courses
AIRADS College is the best college in Kenya. We have various courses approved by the ministry of Education and Tveta.
OUR COURSES
SCHOOL OF ENGINEERIN & ICT

SCHOOL OF HOSPITALITY & TOURISM

SCHOOL OF MEDIA STUDIES

SCHOOL OF BEAUTY

SCHOOL OF BUSINESS MGT

SCHOOL OF HEALTH SCIENCES

SHORT COURSES
I studied in AIRADS Kericho Campus in 2016. Indeed it is where my dreams were hatched and ultimately am who am am today because of this institutions. I will live to remember this college-Janeth Chepkorir,2016
NEWS & EVENTS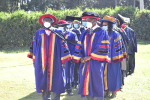 September 14, 2023
Download our bronchures based on the campus of your choice. DownloadBungoma Campus DownloadEldoret…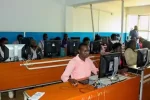 September 14, 2023
Downloadd application forms below Application Form Download our bronchures based on the campus…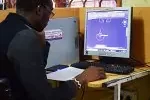 August 21, 2023
SHORT COURSES PROFESSIONAL SHORT COURSE Short courses are very important in adding flavor…
The graduation took  place on 21st October 2022
September 2023 Intake in Progress in all our Campuses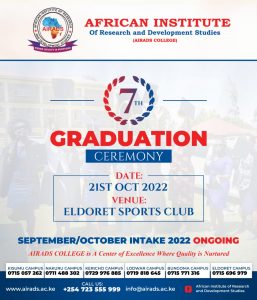 AIRADS College wishes to notify the general public and graduands of the coming graduation ceremony as indicated. Students who are qualified for the graduation are advised to register.Read More