SCHOOL OF BUSINESS AND MANAGEMENT STUDIES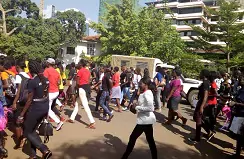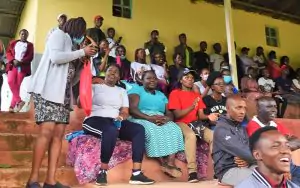 AIRADS College is committed to offer the best training in business management courses. A course in business helps the learner with skills and knowledge  in not only in entrepreneurial skills but also management. Join us for get the best and high quality training.
Prepares learners to work in management, administration, enterprise development, consultancy, and other related fields. The curriculum develops learner's management capabilities by assessing and expanding their management skills.
Our Courses
Diploma Courses
Diploma in Sales and Marketing
Certificate Courses
ARTISAN COURSES
| | | | |
| --- | --- | --- | --- |
| COURSES | MINIMUM QUALIFICATION | EXAM BODY | DURATION |
| Artisan in salesmanship | OPEN | KNEC | 2 TERMS |
| Artisan in store keeping management | OPEN | KNEC | 2 TERMS |
| Artisan in secretarial | OPEN | KNEC | 2 TERMS |
| Artisan in General Agriculture | OPEN | KNEC | 3 TERMS |
CERTIFICATE COURSES
| | | | |
| --- | --- | --- | --- |
| COURSES | MINIMUM QUALIFICATION | EXAM BODY | DURATION |
| Cert /diploma  In Human Resource management | D(plain)/C-(MINUS) | KNEC | 4 /6TERMS |
| Cert/diploma in Library $information Science | D(plain)/ C-(MINUS) | KNEC | 4/6 TERMS |
| Cert/diploma  Business Management | D(plain)/ C-(MINUS) | KNEC | 4/6 TERMS |
| Cert/diploma  in Supply chain Management | D(plain)/ C-(MINUS) | KNEC | 4 /6TERMS |
| Cert  /diploma In Accountancy | D(plain)/ C-(MINUS) | KNEC | 3 /6TERMS |
| Cert/diploma  In Sales &Marketing | D(plain)/ C-(MINUS) | KNEC | 4/6 TERMS |
| Cert  /diploma In cooperative management | D(plain)/ C-(MINUS) | KNEC | 4/6 TERMS |
| Cert /diploma  In computerized secretarial studies | D(plain)/ C-(MINUS) | KNEC | 4 /6TERMS |
| Cert  /diploma In Banking &Finance | D(plain)/ C-(MINUS) | KNEC | 3 /6TERMS |
| Cert/diploma  In project management &Development | D(plain)/ C-(MINUS) | KNEC | 4/6 TERMS |
| Cert/diploma in general agriculture | D(plain)/ C-(MINUS) | KNEC | 4/6 TERMS |
| Cert/diploma in entrepreneurial agriculture | D(plain)/ C-(MINUS) | KNEC | 4/6 TERMS |
| Certificate in clerical operations | D(PLAIN) | KNEC | 4 TERMS |
| Certificate in road transport management | D(PLAIN) | KNEC | 4 TERMS |
| Certificate/diploma in beauty therapy &hairdressing | D(plain)/ C-(MINUS) | KNEC | 4/6 TERMS |
SHORT COURSES
| | | |
| --- | --- | --- |
| PROFESSIONAL SHORT COURSE | DURATION | FEES |
| CERTIFICATE IN BUSINESS COUNSELLING & CONSULTANCY | 1 MONTH | 5000 |
| CERTIFICATE IN SALES & MARKETING | 1 MONTH | 5000 |
| CERTIFICATE IN LEADERSHIP SKILLS | 1 MONTH | 5000 |
| CERTIFICATE IN PROJECT MANAGEMENT | 1 MONTH | 5000 |
| CERTIFICATE IN PUBLIC RELATIONS | 1 MONTH | 5000 |
| CERTIFICATE IN CRIMINOLOGY | 1 MONTH | 5000 |
| CERTIFICATE IN INVESTMENT | 1 MONTH | 5000 |
| CERTIFICATE IN BUSINESS PROCUREMENT | 1 MONTH | 5000 |
| CERTIFICATE IN FRONT OFFICE MANAGEMENT | 1 MONTH | 5000 |
| CERTIFICATE IN CUSTOMER CARE MGT | 1 MONTH | 5000 |
| CERTIFICATE IN SCHOOL/COLLEGE MGT | 1 MONTH | 5000 |
| CERTIFICATE IN ETHICS & COUNTY GOVERNANCE | 1 MONTH | 5000 |
| CERTIFICATE IN PUBLIC PROCUREMENT | 1 MONTH | 5000 |
| CERTIFICATE IN BOOK KEEPING | 1 MONTH | 5000 |
| CERTIFICATE IN STOREKEEPING | 1 MONTH | 5000 |