Welcome to African Institute of Research & Development Studies-AIRADS College, School of Engineering and Information Technology.
The courses in this school are intended to equip the learners  with knowledge, skills, and attitudes which are responsive to the challenging needs in the  industry. The courses will allow the trainee to work in a salaried or self employment.
This has three departments namely:
ICT
Electrical Engineering
Plumbing
Surveying
We have the following courses in the school of Engineering and Information Technology includes:
ARTISAN Courses
Artisan in Electrical Installation
Artisan in Plumbing
Artisan in Electronic Engineering.
CERTIFICATE COURSES
Certificate in Plumbing
Certificate in Electrical Installation
Certificate in Land Mapping and Survey
Certificate in Information Communication and Technology
Certificate in Building and Construction
DIPLOMA COURSES
Diploma in Electrical Installation
Diploma in Plumbing $ Water Engineering
Diploma in ICT
Diploma in Land Mapping & Survey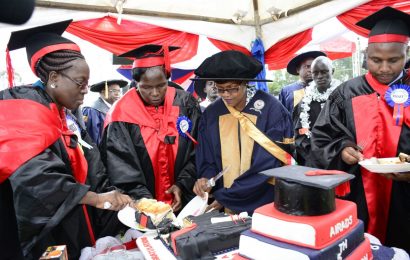 SHORT COURSES PROFESSIONAL SHORT COURSE DURATION FRENCH 3 MONTHS ENGLISH 3 MONTHS CERTIFICATE IN BAKERY TECHNOLOGY 1 MONTH CERTIFICATE IN BUSINESS COUNSELLING & CONSULTANCY 1 MONTH CERTIFICATE IN SALES & MARKETING 1 MONTH CERTIFICATE IN LEADERSHIP SKILLS 1 MONTH CERTIFICATE IN PROJECT MANAGEMENT 1 MONTH CERTIFICATE IN PUBLIC RELATIONS 1…
SEPTEMBER 2022 INTAKE IN PROGRESS
Find Your Preferred Courses