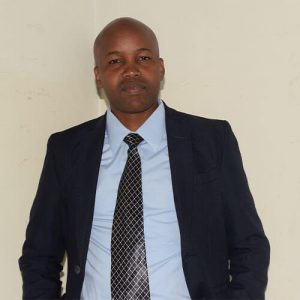 Having come such a long way since the inception of the institution in 2006, it gives me a great pleasure to be part of the team that takes Eldoret Town campus to the next level in provision of world class academic training and cutting edge research.
Our mission has been accomplished in the last ten years through the various activities we have engaged in: notably the successfully training of our graduands who are already participating in the developmental issues of our beloved country Kenya.
As town campus we celebrate the following achievements.
Maintaining our pass rate in KNEC exams, occasioned by good results

Equipping our library with new books and modern systems of accessing information.

Acquisition of new, state of the art computers for our computer lab, to suit the current technological needs.nagement

Launching of new programmes in Business department like CPA AND CPS.

   We are strategically located within the vicinity of Eldoret Town.
Having a successful graduation ceremony that saw 2,022 graduands being released into the job and entrepreneurial world. With these great achievements, we urge you to come and train with us in Higher Diploma, Diploma, Certificate and Artisan courses on offer.
Our TVETA registration number is :
TVETA/PRIVATE/TVC/0250/2016
Am proud to spearhead the developments of Eldoret Campus. Join the best institution in Kenya and Eldoret.

AIRADS College, Eldoret Campus is strategically located to easen movemenet and convenience especially for evening classes
Featured Courses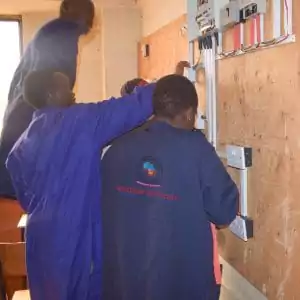 This Certificate course in Electrical Installation course is designed to equip learners  with the competencies required to plan, install, test, maintain and repair different types of electrical installations. Join AIRADS college to pursue this diploma course. The modules of this Electrical Installation, Wiring and Maintenance Certification course are shaped around the essential principles that should be recognized for a better appreciation of the standards around electrical wiring systems. Entry Requirements a) Kenya Certificate of Secondary Education (K.C.S.E.) with a minimum mean grade of D (plain) Or b) Equivalent qualifications as determined by Kenya National Qualifications Authority (KNQA) c) Artisan in Electrical Installation Assessment The course will be assessed at two levels: internally and externally. Internal assessment is continuous and is conducted by the trainer who is monitored by an internal accredited verifier while external assessment is the responsibility of TVET CDACC and KNEC