AIRADS College- Maralal Town Campus is Located in Samburu County, Maralal Town. Situated at Supa Sacco Building, Opposite Huduma Centre. It is a technical training institute offering a range of courses at different
levels namely Artisan, Certificate, Diploma, and Professional short courses, as well as
computer Applications training.
We offer effective, efficiency quality training which is designed to foster professional and
personal development.
WHY STUDY AT AIRADS MARALAL
 Strategic location within CBD.
 Serious learning environment.
 Well-furnished computer laboratories with latent computers.
 Free WIFI and dedicated intermit available.
 Pocket friendly fee.
Latest Posts
November 24, 2023
Please enable JavaScript in your browser to complete this form. Name *…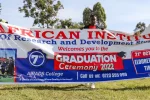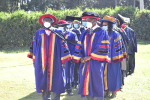 September 14, 2023
Download our bronchures based on the campus of your choice. DownloadBungoma Campus DownloadEldoret…