I feel immense pleasure to welcome you all in AIRADS Bungoma town campus.You will find a dynamic and friendly atmosphere among students and staff.We have highly qualified and dedicated staff members who help the students to transform their dreams into reality.We take a great pride in providing a safe and secure learning environment for overall growth and development.
We are a wealth of information on leading best practice frameworks,up-to –date,informed and inspired through research.Our institution is well equipped with all necessary facilities for a fun filled education journey.
God bless you all as you prepare to join AIRADS Bungoma Town campus,where quality is nurtured!
HISTORY OF BUNGOMA CAMPUS
Airads Bungoma opened its doors in June 2010.Located in College Plaza  building 2nd floor,Opp Main Stage,AIRADS Bungoma boasts of the secure and well equipped learning environment that leads to the overall growth and development of our students.
It is Located in College Plaza  building 2nd floor,Opp Main Stage,of Bungoma CBD.
It is a technical training institution specializing in tertiary education by offering Diploma and Certificate courses.
We maintain a free and vibrant academic culture with the mission of contributing to the well being and happiness of human kind through research and education in all aspects of human beings, society and nature.
We have graduated a large number of students yearly who were well equipped to join the labour market or stand on their own as entrepreneurs.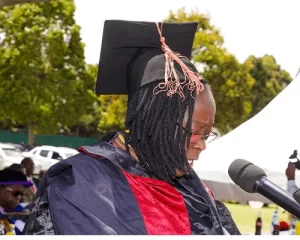 KARIBU AIRADS BUNGOMA, where quality is nurtured!
As you approach the exam, believe that you are a victor. Put in your best as you have always done. Believe in your abilities, and victory will be yours. AIRADS College Bungoma Campuses wishes all KCSE 2022 Candidates the very best
WELCOME TO AIRADS COLLEGE BUNGOMA