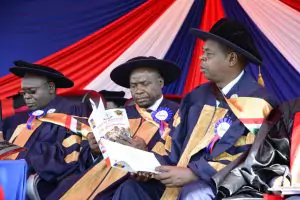 African Institute of Research and Development Studies-AIRADS College is the best (TVET) tertiary technical training Institution (college) offering-  Diploma, certificate and artisan courses examined by KNEC ,AMRO-K,ICM ,and KASNEB. We are an institution with campuses in major towns in Kenya. Our head office  is located at Eldoret town.
We opened our doors to the public on 1st April 2006 and have been in operation for 16 years. We have been granted approval by all the relevant government agencies to offer training programmes. The approval and registration received so far include but not limited to the following:
Technical and Vocational Education and Training Authority (TVETA)
KNDI Interim License-Registration number KNDI/ACCR/IL 029
Kenya Accountants and Secretaries National Examination Board-KASNEB
Find Your Preferred Courses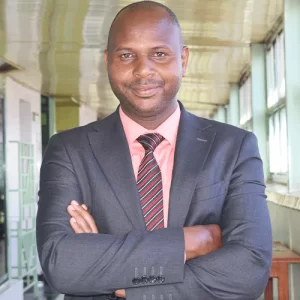 Welcome to AIRADS College a national TVET technical training college,  We are the best college registered and licensed by TVETA, a Centre of Excellence where Quality is nurtured. We focus on Technical vocational Education and training TVET- TVET education worldwide is seen as a tool that empowers trainees with practical skills, technical knowhow for self and gainful employment, We at AIRADS College embrace the new TVET sector transformative reform agenda of Competency Based Education and Training, otherwise known as CBET is thought as an integral part in national development and indeed an enabler to our country's current development agenda, The Big 4 and Vision 2030. Our focus on is majorly because  TVET training is one of the answers to the youth unemployment through its approach of imparting occupational outcome based relevant skills with an immense potential for Job creation.
We are determined to impart relevant skills, transform and change the lives of our students. Our training is the best platform for nurturing solutions in our country's industrialization agenda, We are the best technical training college in Kenya and beyond, offering Higher National Diploma, Diploma ,Certificate and Artisan Courses, Examined, KNEC, KASNEB,NITA, ICM, CBET-CDACC, KNDI & AMRO. Welcome and train with the best College in Kenya
…Copyright (C) https://airads.ac.ke . Read more at https://airads.ac.ke/ .
AIRADS College is the best college in Kenya.We offer various TVET courses accredited and approved by ministry of Education and TVETA.
Our courses are geared towards cutting edge and bringing into force the realisation of the Kenya 2030 vision .
Our Courses are practical oriented and driven by the architecture to the competency based curriculum.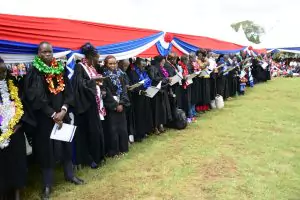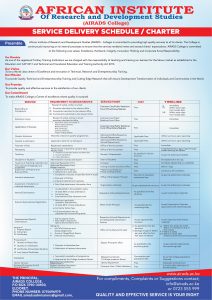 Welcome to AIRADS College ,the best college in Kenya.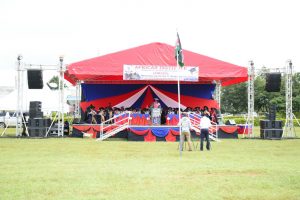 Featured Courses
COURSE NAME MINIMUM QUALIFICATION EXAM BODY DURATION  CERTIFICATE IN HAIR DRESSING (GRADE I,III,III) D- NITA 6 MONTHS PER GRADE CERTIFICATE IN  BEAUTY THERAPY(GRADE I,III,III) D- NITA 6 MONTHS PER GRADE CERTIFICATE IN NAIL TECHNOLOGY(GRADE I,III,III) D- NITA 6 MONTHS PER GRADE CERTIFICATE IN  HAIR DRESSING D KNEC 1 YEAR CERTIFICATE IN BEAUTY THERAPY D KNEC 1 YEAR DIPLOMA IN HAIR DRESSING &BEAUTY THERAPY CERT/C- NITA 6 MONTHS